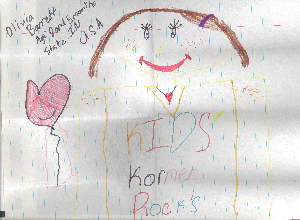 Thank you, Olivia from Indiana, for this wonderful picture!

Send us your favorite coloring page. Maybe yours will be the next one displayed here!
Kids' Korner has free coloring pages for folk and fairy tales, myth and magic, a zoo full of animals, Valentine's Day, Easter, Thanksgiving, Christams, and much much more!

Click Here To Enter!